Renee Duerksen
Owner
Renee founded Synergy Painting Inc in the summer of 2001 after working for Frazee Paints and a short stint for a new construction company and seeing a need for a strong repaint company in the Phoenix area. Breaking traditional barriers as a female owned contract company Synergy Painting Inc quickly became a leader in the Phoenix market focusing on multi-family and commercial tilt repaints. Renee relied heavily on her sales experience gained from years of previous sales experience with relationship first, business opportunity second, backed by performance, philosophy.
Matt Duerksen
Owner
Matt has been involved with painting his whole adult life. Working for a Co-Op in a small town in rural Minnesota, he painted LP tanks and Fertilizer plants during the summers. Worked for a paint company while attending South Dakota Sate University and later owned a house painting company until graduating with a business degree. Moving to Arizona to find steady contracting work, Matt met Renee while still at Frazee Paints. After working as supplier and contractor together on many projects it was time to join forces, and by bringing his contractor license and trade experience to the equation "Synergy" was born.
Alethea Miller
V.P. Business Development
Alethea came to Synergy Painting in the Spring of 2012. With a wealth of a variety professional experience, she fit a perfect need in the customer relation/business development department. After ten years of being with the company she is our most visible member of the officers, involved in many industry associations, committees, and events. Drawing from the same philosophy that created Synergy, Alethea brings a relationship driven, ready for any opportunity, stop at nothing to perform, kind of attitude, that every customer can appreciate.
Richard Bejarano
Project Superintendent
Richard has been running crews for Synergy Painting since 2006. Born in California, raised in Costa Rica, Richard is bilingual and operates with the, under promise and over deliver, mantra that is key to the success of any good contractor. Communication and understanding the needs and wants of customers, tenants, crew, and suppliers are Richard's strengths and shows in the countless number of successful projects.
Synergy Crew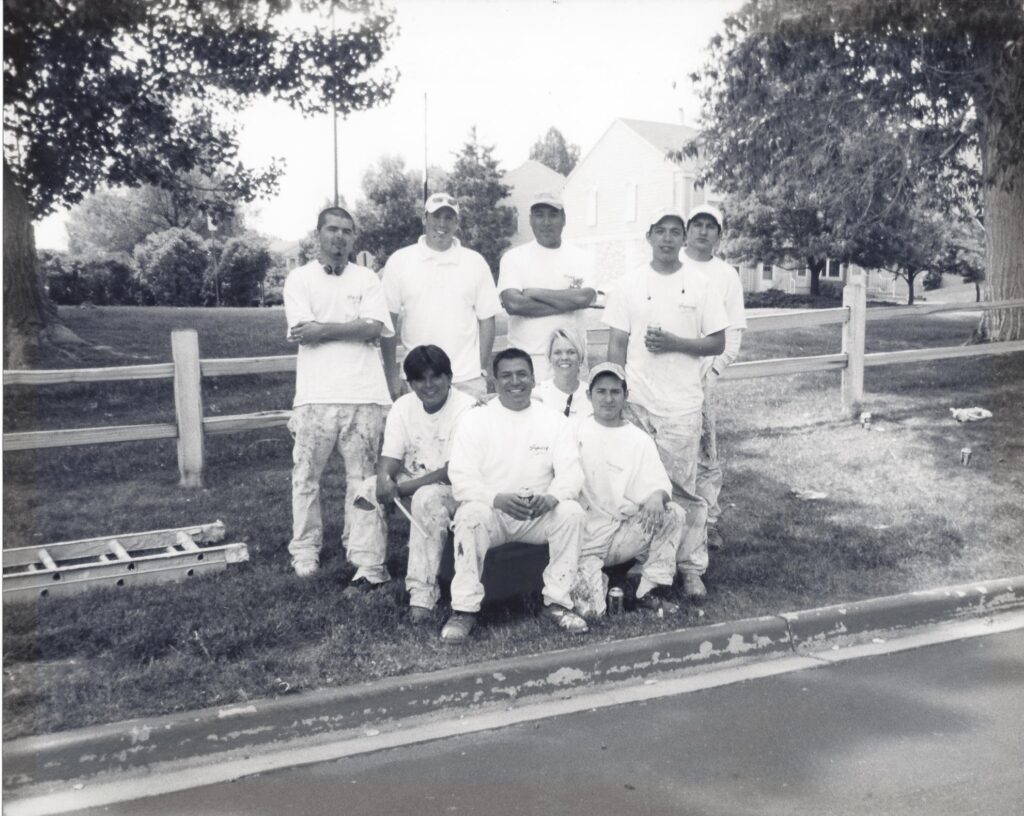 The most important and the backbone of Synergy Painting Inc, is the many but not anonymous partners, sub-contractors, vendors, suppliers, and supporters. This group of amazing people with all their expertise, hard work and commitment to our mission are truly what "Synergy" is all about.