About Synergy Painting
Repainting Experts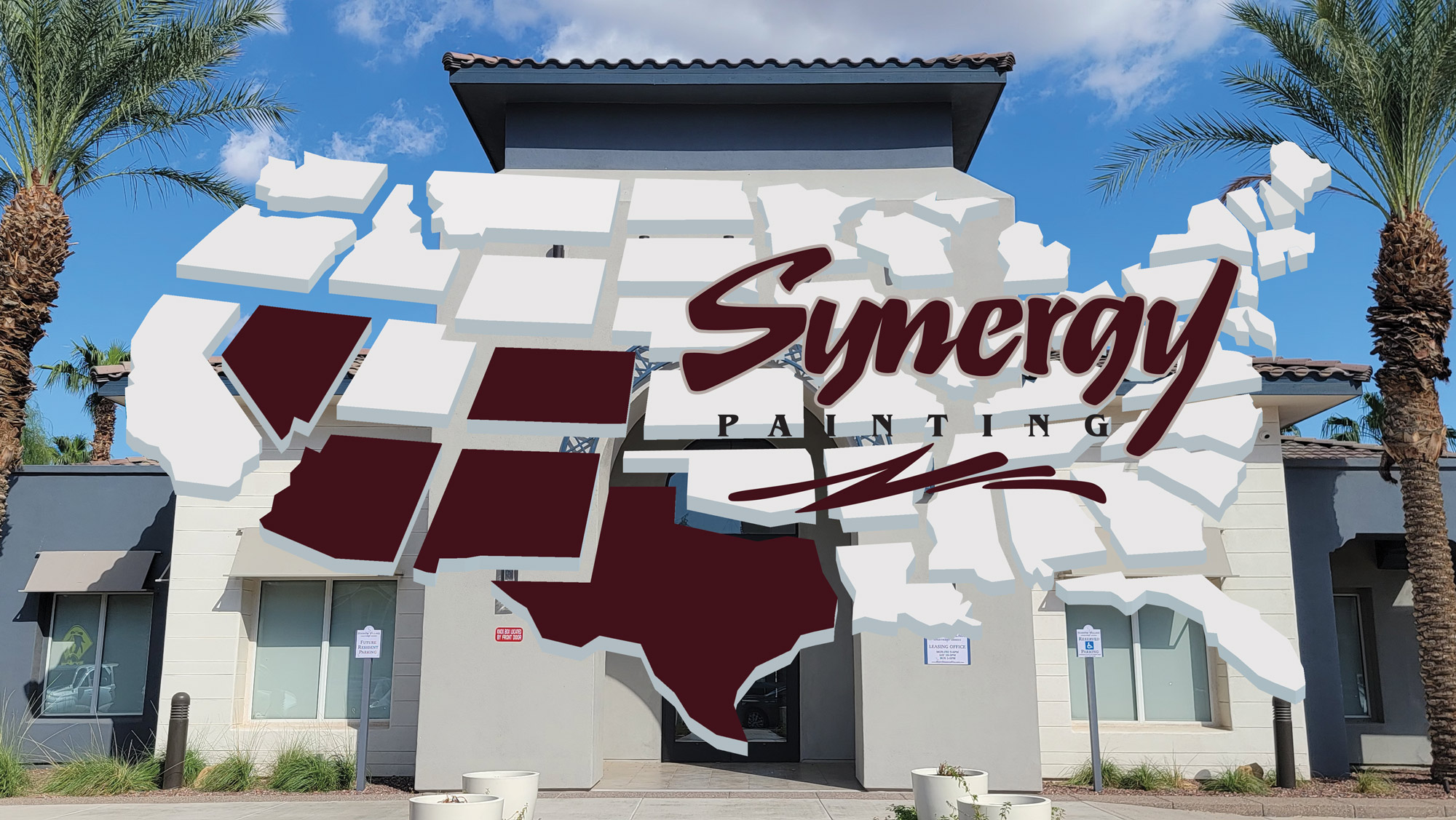 Synergy Painting Inc. has been a preferred commercial paint company in the Phoenix Metro area providing services to property management companies and ownerships for over 20 years.  Now operating across 5 Southwestern states with the same small business mentality and large business resources, we continue to complete each project with quality workmanship and professional service.
From start to finish, customers can count on detailed estimating, specialized color assistance, competent project management, quality products, thorough preparation, and expert coating application. Our attention to detail and customer satisfaction is unparalleled.
Our company strives to make each project an enjoyable experience for everyone from ownerships to tenants.  We feel that the process, is as important as the coating.  Our very first customer is still a valued client, and it is our mission to keep every customer wanting to put a little "synergy" into their property for years to come.
Established in 2001, Synergy Painting Inc was the joint effort of a businesswomen, and a paint contractor looking to combine their strengths to provide an exterior paint company that specialized in investment property painting.  Married in 2004 Matt and Renee Duerksen have been owner/operators of one of the largest repaint companies in the Southwest.
Working Hours
Monday- Friday: 7:00am-5:00pm
21 Years Experience
We have over 21 years experience in the commercial and residential repainting business.